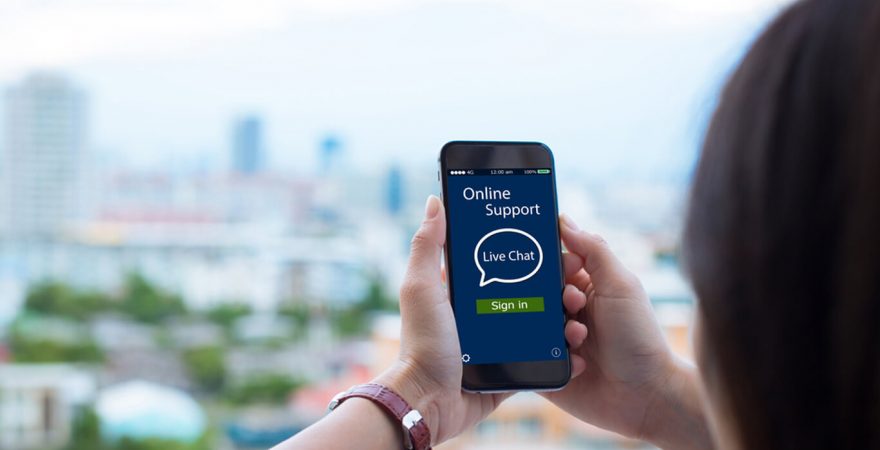 Customers can come up with issues that require immediate attention and if your business fails to provide that attention, they won't even think twice before switching to another brand. This may sound a bit harsh, but it's true!
Emails and phone support are a mode of communication but customers are always uncertain about when they are going to hear back.
Some of the calls may not get answered due to continuously busy phone lines and emails take more than 12 hours to get answered which is even worse for the customers in need.
Which support channel offers a faster way to reach out to agents then?
The answer is live chat support. By using live chat support, you provide the customers with a more personalized and convenient medium to get superfast responses to their queries.
Not only this, live chat support offers several benefits to your business which you'll come to know through this blog.
Let's begin
Live Chat Support Benefits for Business

> Immediate Response 
One of the biggest advantages that live chat offers is immediate customer support. Unlike email which takes more than 10 hours to get answered, live chat enables the customers to quickly get their queries resolved.
> High Conversion Rate
Statistically speaking, companies who use live chats observe a hike of more than 15% in their conversions.
With live chat, you provide the freedom to your customers to reach out to you in case of any doubts regarding a product. By guiding them throughout their journey, you can help them reach a purchasing decision.
> Rapport Building 
Live chats are a more personalised way to interact with your customers. By exchanging messages with your customers you can know exactly what they are looking for. This way you can offer solutions and build a positive image of your brand.
Also Read:- Difference Between Proactive & Reactive Live Chat Support
> Helps in Getting New Clients
You can totally leverage live chat to bring new customers into your business. Let me tell you how?
When visitors check your website, they'll check out your products to know whether they are worth investing in or not.
Through live chat, your agents can be available for them in case they need any help. This will not only help in building trust in clients but they'll also recommend your services to others.
> Prevent Customers From Dropping Out Their Cart
Customers face many issues while completing the purchase of the order.
Whether the issue is related to high shipping charges or customer-facing difficulty in the checkout process, providing a live chat option is a way of saying that your agents are available for the customers at every step!
> Streamline Customer Support 
Customers get extremely frustrated when they have to repeat the problem they're facing time and time again.
With live chat support, your agents can know about all the details of the customers and their queries in one go.
Also, while using smart tools, the agents can also share their screen to guide the customer in a better way which in turn makes the whole process smoother than ever.
> Stay Ahead of Your Competition 
There are still some businesses that don't use live chat options and rely on emails, phone calls and social media as a mode of providing customer services. Although this is not good for them, it can turn out to be a huge advantage for your business.
Live chat can be that distinguishing factor that makes your business more reliable in terms of customer support.
> Increased Customer Engagement
As the agents in the live chat option are instantly available to assist the customers, more and more customers will prefer the option of live chat over email or phone. When the customers will get quick responses to their questions, they'll start trusting your brand and will not focus on other brands. That means a win-win for your business.
Summing up 

Nowadays, customers are usually in a jiffy and expect on the spot answers to their concerns. For a customer-centric business that focuses on making customer support more reliable, live chat will prove to be a smart choice.
June 16, 2021
Categories: