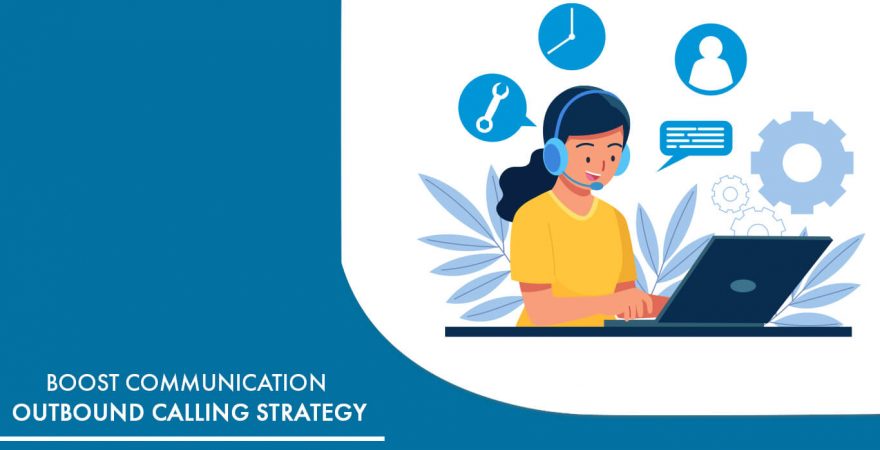 Outbound calling involves reaching out to prospects to promote the products and services that your business offers. It typically focuses on generating new leads, enhancing sales and telemarketing.
In a world that is now becoming more reliant on digital communication, outbound calling is an impactful way to connect with leads and turn them into customers. If used correctly, it can help in building a loyal customer base for your business.
In this blog, you'll learn about various ways to enhance your outbound calling strategy.
So, let's start right away!!
Tips for an Effective Marketing Strategy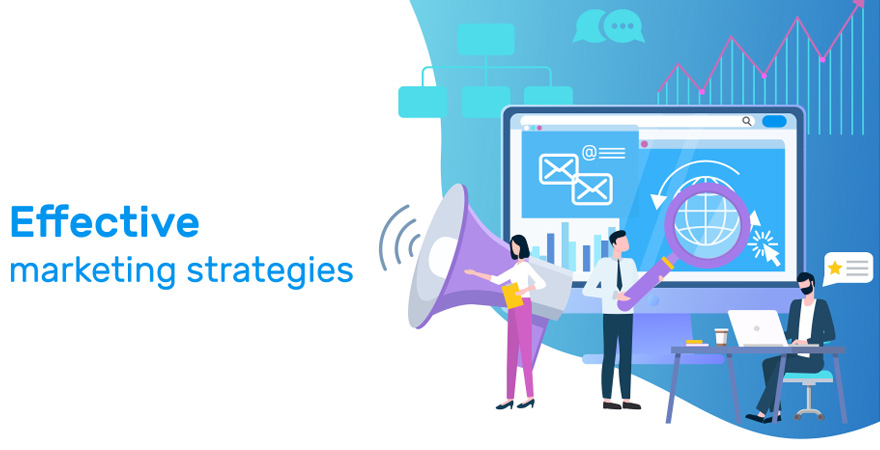 There are some points that you need to keep in mind before implementing your marketing strategy.
1. Make Sure to Specify Your Objective  
Before you start reaching out to prospects, make sure that you know the objective behind your call. Is it for boosting the sales of your products, conducting market research or simply generating new leads?
Knowing who you are going to connect with and what you want the result of the call to be can help in preparing your agents in advance so that they know what they have to do.
2. Prepare a call list
You must be wondering what is the need for a call list when you can reach out to random prospects?  See, the thing is when you contact people who have somehow shown interest in your products for example, by making an online enquiry or contacting your support team, you can boost the chance of sales.
This way you save time and draw positive outcomes by getting in touch with people who actually are looking for the services that your business provides.
3. Train Your Agents 
Your agents are the cream of your organization. The way they promote your products through outbound call solutions plays an important role in building a perception of your brand in the minds of your potential customers.
Before they start calling people,  the agents must go through a training period where they can learn how to handle clients and create a long-lasting impression.
Also, to make sure that the agents feel motivated to work, the best thing an outbound call center can do is to provide them with healthy incentives. Such rewards will encourage the agents to perform up to their highest potential and make the most out of their skills.
Now that we have discussed so far, let's talk about the ways in which you can enhance your outbound calling strategy.
Also Read:- Advantages of Outbound Call Center Services
6 Ways to Boost Outbound Calling Strategy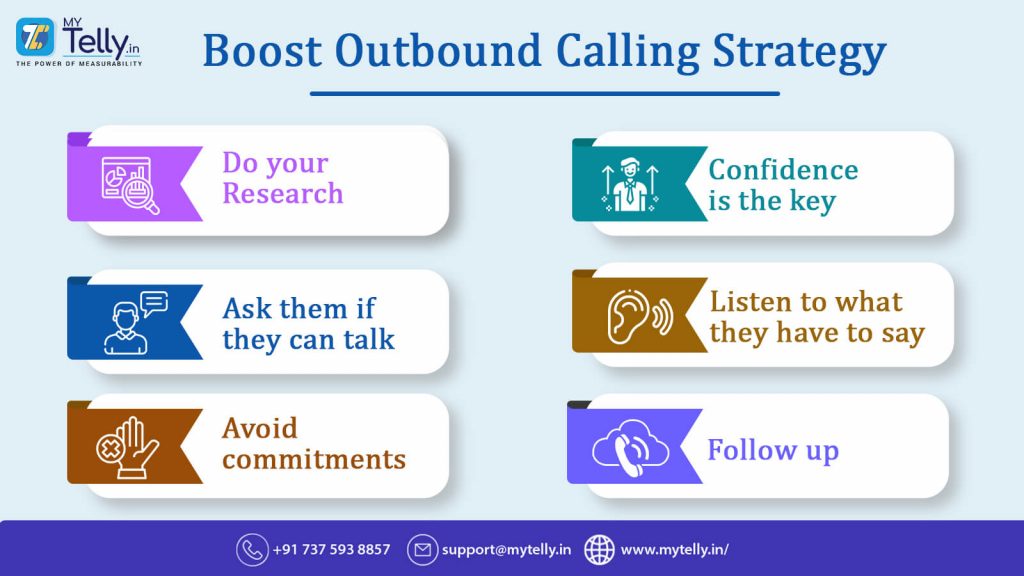 After planning an effective marketing strategy, the next step involves implementing it.
1. Do your research
Before making an outbound call, your agents must know about what the person at the other end of the call really needs and how your products can act as a solution.
Customers are busy in their daily lives, they'll not even listen to the agents if they don't find the conversation meaningful. So, make sure that you catch their attention and talk about what's important.
2. Confidence is the key 
Doing research about the needs of your potential customer and your product is essential but knowing how to sell your product to the customer requires confidence. If your agents will sound confident, the customers are more likely to consider purchasing your products.
3. Ask them if they can talk 
Customers usually get irritated if someone keeps on blabbering without even considering their time. Before you start to talk about your products, always remember to ask if they are available at the moment. If not then ask them the suitable time at which you can reach out to them.
4. Listen to what they have to say
Listening to the customer's talk is the best way to get an idea about their preferences and needs. Think about how much value you can add to the conversation by patiently listening to them and driving the conversation in the right manner.
5. Avoid commitments 
The most common mistake that agents do is to promise a certain thing that they aren't sure they can provide. This can make the customers feel misguided and they'll eventually lose interest in your brand. So, it's better to not make commitments that can't be fulfilled on short notice.
6. Follow up 
Make sure that you ask for a specific date and time in which you can reach out to the lead again. It's quite impossible to sell the product on the first call itself but by follow up calls you can hope to get in touch with them again.
Summing it up!
Making an outbound calling strategy and following the ways to make it more effective will take your business to the next level in terms of generating new leads and building a customer base. 

July 15, 2021
Categories: