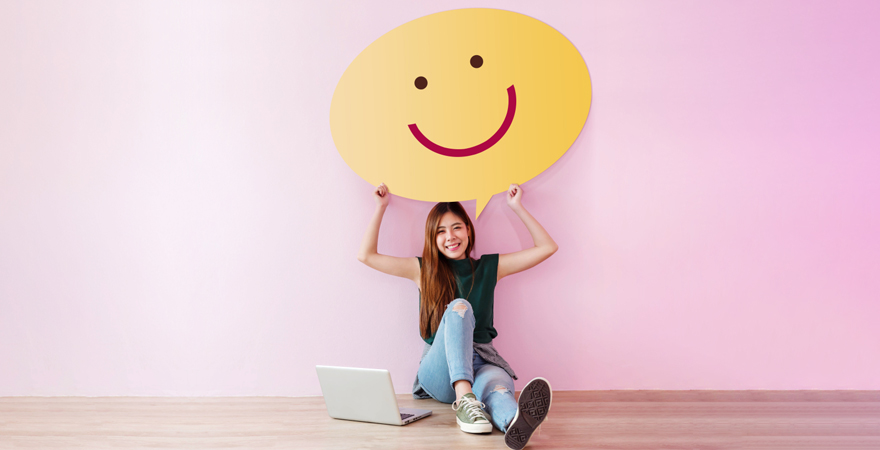 The ultimate goals for each and every business entrepreneur are to expand one's customer base and business. In other words, expanding sales by learning the elements that encourage a customer's shopping choice. The theory of customer perception aims to examine and interpret customer response. Different customers will perceive a similar product differently each time. Which is why, we with the customer perception theory try to analyse what stimulates customer actions, behaviour, purchase decisions and much more.
What is different from the good old days in 2021 is what customers want? This present world constitutes of people who are more inclined towards the brand along with the service quality. These factors hold priority over old competitive factors like pricing, characteristics, or product usability.
In this blog, we will speak about consumer perception of service and why is it important for businesses.

Consumer perception of service
What exactly does your customer think about your brand, products, services, quality is consumer perception. In other words, the customer's viewpoint about your business, his feelings about your brand, one's direct/indirect experiences etc. By observing & examing the result of your customer opinions, you can detect current customer pain points and enhance the consumer experience.
Perception is often linked to one's expectation. Consumer Expectations are actively evolving, the result of the evaluations tend to shift over time. The evaluation will vary from person to person and from time to time. What one may consider as quality can often be denied by the other.

Why does customer perception matter?
According to various surveys and reports published, factors like price and product will not be crucial any more. What tops the list this season is customer experience. Brands need to be on their toes to please the customers to provide maximum customer satisfaction.
The brands which are not currently spending time, efforts and budgets in enhancing customer encounters are at risk of slipping back. According to surveys by McKinsey, many businesses are already taking stock of their support and services efforts, with 50% of survey customer-care leaders rating investing in new technologies as one of their top priorities over the next five years.
Great experiences will shape long-term relationships(good/ bad) with your target customers. These relationships that a consumer establishes with your business is very crucial. Always keep note that each and every connection that your brand has with your target audience should be different. The encounter shall affect customers. Moreover, it should positively affect their perception.
Companies that develop healthy customer perceptions for their products and services will evolve better. They do more impact and leave more influence on potential customers. This further helps in indirect ways to build one's brand as extraordinary when matched to other brands.
Ways to Improve Customer Perception towards your brand

Have real human interactions:
Make sure you put your customers before your processes and strategies to acquire data. Yes, processes are important and vital to follow the right method, but make sure it doesn't overboard your customers. Have realistic human conversations with your customers to understand their problems and provide them with a timely solution.
Make sure that you are reanalysing your approaches. Evaluate your brand. Understand if you are proactive or reactive while you connect with the audience and customers? Do you get to the right problem? Or all you do is scrape out information when the problem rises more? Have a check on this.
Emotional connection:
Your doing and expressions does a lot of influence on customers. To develop and make more powerful connections and foster a real, healthy and positive experience, your brand must work for it. Try and actively express long-term care and dedication with your relationship at every touchpoint.
This job needs your brand to delve past the covering and actively hear to a consumer's requirements and purpose. Understand them, show them empathy and work a way out for them.
Encourage and allow them to express more openly and freely about their interests, concerns, or grievances. The higher they exhibit, the larger chance you will have to penetrate into their motives and plans. You will be able to expertly lead them towards the aspired result with a personal and empathic approach.
Offer great solutions:
A customer invests his time and money and aspires to be satisfied with his wants. As a brand, you are responsible to make sure that all your customers are content with what they have enrolled for. They shouldn't be left unheard, frustrated and irritated. Moreover, all of this will lead to poor customer experiences. In other words, ensure that you offer them timely solutions and make a way out for their dilemma.
Feedback is a must:
You cannot enhance customer perception without identifying what your consumers think about your business. Moreover, you don't desire to stop doing something that people really like. By accumulating consumer feedback, you get to understand what your consumers feel about your brand and every other aspect that matter.
Brands can indulge in taking surveys and feedbacks in numerous way to have an in-depth understanding of what customers want. Likewise, it stands very important to take timely feedbacks to work out better ways.
Conclusion:
The bar for customer expectations is increasing rapidly. Customers aim to reduce the problem included in landing at a solution to their dilemma. They need you to know that their contribution is important and you should value it.
If you neglect to understand this transformation, you can assume your brand perception to get a negative hit. But if you move in the right direction while laying stress on the importance, you and your brand will reap the benefits.
February 15, 2021
Categories: