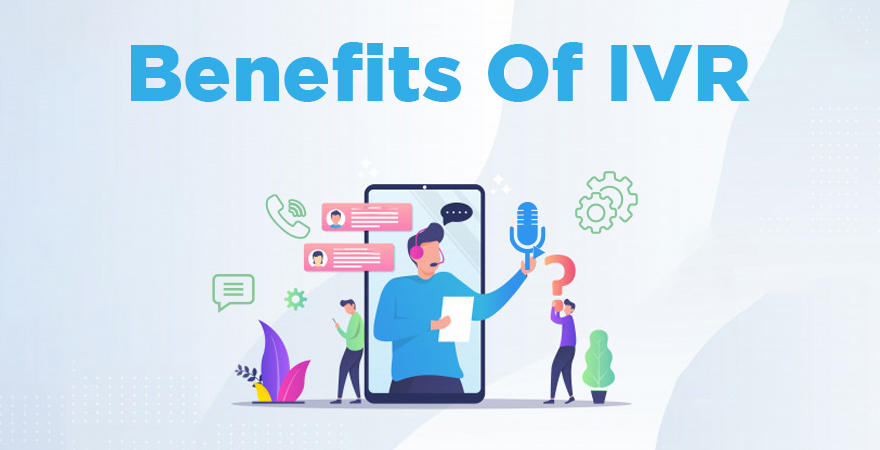 In the last post, we decoded the actual meaning, some impactful reasons and how to implement an IVR system yourself. In this blog, we will discuss what benefits one could derive from the Interactive voice response technology. So let's understand how businesses can leverage IVR and make sure to provide a great experience to their target audiences.
Benefits of an IVR system
Below are some reasons why enterprises all around the world are using Interactive voice response technology and why you should consider it too.
Paint yourself a professional image with IVR
Unlike large business enterprises, small businesses do not have the leverage to hire big sales team or support staff to offer assistance. Instead, they could use this smart technology to pitch in the image of a big enterprise to their audience.
Empowering your customer service representatives
This smart technology enhances the experiences of your target audience by routing calls to the most efficient agents. You indirectly empower your agents to solve customer queries and gain confidence. They provide solutions and perform better when they receive great feedback from their customers. Also, the self-service option provided by Interactive voice response technology allows customers to solve half of their issues. Like for e.g. if a customer wants to get his last transaction details, the self-service menu equips the caller to gain information on the same. This is done via the system and without agent interference. This, on the other hand, frees up your agent's time and doesn't bother them to work on monotonous queries raised by customers.
Reduction in operational costs
Being one of the smartest cloud-supported means of communication, this conversational technology doesn't need a human receptionist. It has the power and ability to answer, direct and transfer calls automatically. This ensures that you do not waste your important budgets on hiring a receptionist to do the job. It is easy to use, affordable and smart technology which will reap you a higher ROI for sure.
Seamless communication
Longer call queue and hold time could irritate any customer. They call for support and rather get stuck unnecessarily. This increases the tension and leads to frustration. With IVR, your callers can get support via self-help options or immediate call routing.
Fewer errors with IVR
Unlike traditional systems, where a receptionist will pick up the call and then transfer calls manually to a department could lead to more errors. During high call volumes, the whole process is comparatively more prone to mistakes, call miss and mishandling. All this result in lowering customer experience to a great extent. IVR, on the other hand, automates the entire process, makes call handling smooth and routes callers to the right agent according to their information input.
Multiple uses of IVR
So coming on straight to the ingenious uses of IVR, this technology is helpful in several cases. It equips enterprises to collect and gather useful insights, take feedback, run campaigns, send reminders and pass on other information to users.
Modernize your communication and automate your process with IVR Technology. Want to know more how Girnar care's smart interactive voice response technology can assist you, then call us now.
January 15, 2021
Categories: