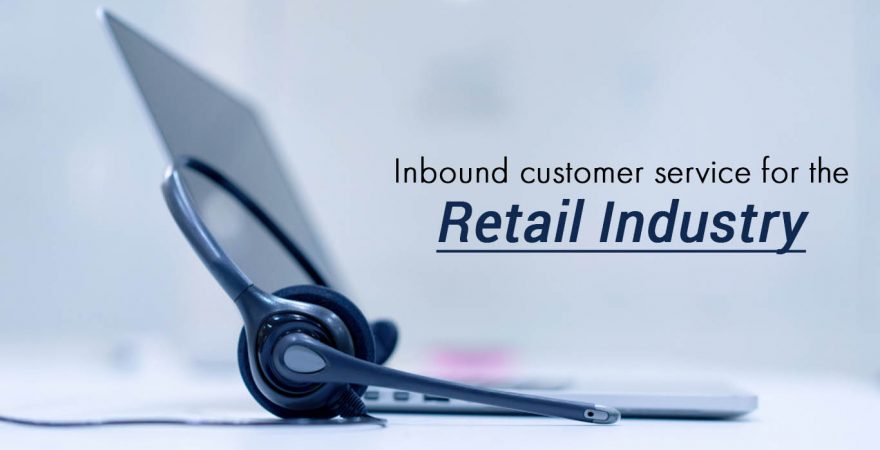 Business around the world was baffled as the pandemic hit in the year 2020. The biggest concern was survival and continuity.
However, the one domain that went on with its booming spree was retail. As it is said that there is a silver lining in every bad dark cloud, it went immensely well for certain industries. These industries include pharmaceuticals, retail and e-commerce.
When everyone was locked up in their houses, it was the delivery network of retail channels and e-commerce that guaranteed their sustenance along with ensuring safety for everyone.
Also Read:- How to Choose the Best Inbound Call Center Service
Why Retail Sector Need Inbound Customer Support Channel?

The pandemic helped other domains in realising the importance of online selling bringing in a surge in customer issues and complaints. With retailers focusing on increasing profits, inbound customer service centers increased customer satisfaction by answering their queries and concerns.
Inbound call center solutions help businesses to really focus on doing business and increase profit while they take care of resolving customer issues at all stages of the customer journey.
Inbound customer service channels have become a necessity for every busy domain. Here is how it actually helps businesses:
1. Increase Sales and Brand Loyalty

Due to the increasing competition in every sector, businesses not only need to be on their toes to provide the best customer service but also keep upgrading their customer experience. This is where Inbound Call Center comes into play.
It guarantees a comfortable and well-informed customer experience. If numbers are to be believed, almost 70-80% of prospects do not complete the intended purchase due to poor customer service or a bad experience at the time of purchase. Customers are more likely to purchase a product or service only from those who provide better after-sale service and gives a quick reply to their queries.
2. Reviews Matter

With a boom in the e-commerce industry and social media review channels, customers have become very particular about the reviews of the product or service. They research the product through reviews by previous customers before making a purchase.
It affects their buying habits immensely. Inbound customer service, if done correctly, on one hand, acts as an inhibitor for bad reviews and a catalyst for sales on the other. Better customer service not only gives better sales but also better ratings, which ultimately, gives you more sales.
3. Brand Awareness
Customer acquisition is much easier nowadays with all the available lead generation channels but the most difficult part is the retention of those customers. When we say that the e-commerce and retail industry has seen a boom in the last few years, so has the competition with more and more people offering similar products and services.
Inbound call centers not only answer customer questions but also increase awareness of your brand by providing good after-sale service as a customer tends to share a good experience with its peers.
4. Cost-Effective
By now, it is very clear that retail businesses need a dedicated resource to handle customer calls and resolve their queries. For a good business, there can be hundreds of customers connecting with them every single day.
The customers are hesitant in associating with a new brand but the experienced agents of an Inbound call center can help in easing this process for them by establishing trust in your services, promising them dedicated support at the time of need and, hence providing cost-effective services. 
5. Increased Profit
Customer service is a consistent task and with a dedicated customer support team working, you can actually focus on your business and increase your time.
Customers calling you repeatedly can be a real time-consuming and tedious process. The Inbound call center easily picks up the task for your business giving you ample time to focus on the core business responsibilities that might be affected otherwise.
September 17, 2021
Categories: