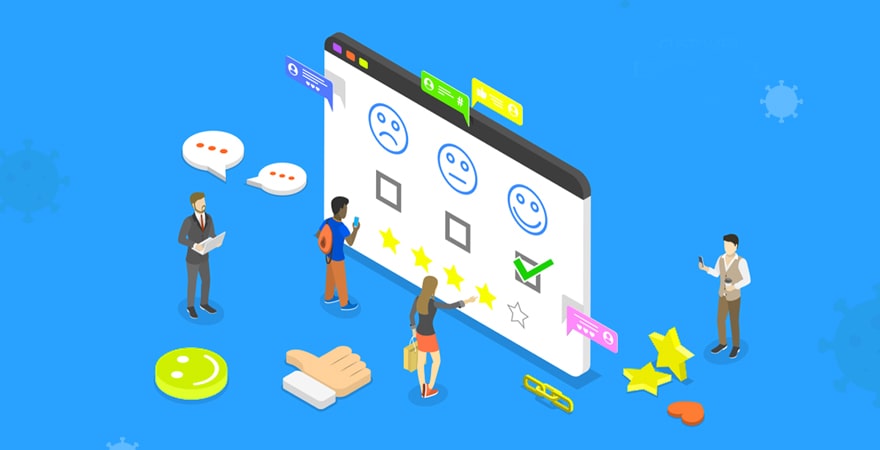 Since last year, the whole world is experiencing the unfortunate crisis caused by COVID-19 and along with all the industries, businesses are also facing the challenge to keep their customers engaged. 
While the whole concept of work has changed around us and lockdown has become the new normal, it is easy to lose touch with your customers. But one way of making sure your business doesn't suffer from customer loss is to assure your customers that your inbound and outbound call center services are still available for them. 
There's absolutely no clarity since when we're stuck at home, so why not consider social distance as the opportunity to evolve into a more responsible business? 
Check out the top tips for boosting customer engagement while working from home 
Top 5 ways to enhance customer experience during lockdown

1. Keep your website up-to-date 
With a lot of uncertainty around us, businesses still have a responsibility to meet the customer demands and ensure credibility by providing customers with relevant information about their functioning. 
Posting regular blogs on your website is a great way to keep your customers intact. As they will know that your business is still operating from home, they'll reach out to you for assistance and more visitors on the website will definitely boost your google rankings. 
You can create a list of content ideas such as blogs, company updates, FAQS, and industry news and plan when you're going to schedule them. 
2. Providing better employee experience 
Employees serve as the pillars of an organization. It's a well-known fact that employees with great experience at work will attract valuable customers. Therefore paying attention to the workforce should be of utmost priority. 
One of the best approaches towards ensuring a great customer experience is to discuss ideas with your workforce and go through the customer feedback to get input about what are the major concerns that customers are facing during the lockdown. 
When you know what your customers are most likely to ask, you can prepare your staff with proper answers. As customers are jittery due to the pandemic, the confident answers of your employees will build a positive image of your brand in their minds. 
3. Know where your business is lacking 
While it is crucial to prioritize tasks and assign deadlines to the staff to maintain the streamlined flow of work, there can be many problems which the staff members may face while working from home. 
It's not only the duty of senior officials to listen to those problems and analyze them, but it is the need of the hour for organizations to recognize the issues that might prevent them from delivering the best customer experience in lockdown. 
4. Effective use of social media
As most of the aspects of our daily life have shifted online, customers are using social media platforms more than ever.
Therefore, it is now the best time for businesses to use social media to their best advantage. An account with regular posts about work-related activities builds an active online presence that leads to customer engagement. 
For instance, posting images of online meetings and appreciation posts for your team members will not only have a positive impact on the followers but will also boost the enthusiasm of the team as they'll feel valued after getting recognized for their work. 
5. Focus on building customer relationships 
Getting a new customer base is far more complicated than restaining existing customers. Therefore, implementing marketing strategies that will prioritize customer retainment is the smart strategy that businesses must consider during the lockdown. 
One way of building customer relationships is to be transparent while communicating with the customers and helping them to solve the issues they face.
Update them if there are any changes in the products and services that you offer. You can also consider making the website more user-friendly so that the consumers can make the purchases more conveniently. 
Conclusion 
It can be said without any doubt that the global pandemic has put the capabilities of business at the test. At this time, the main focus of the business should be to show their customers that they are valuable. 
The above-mentioned tips can help your business to improve the customer experience while working from home.