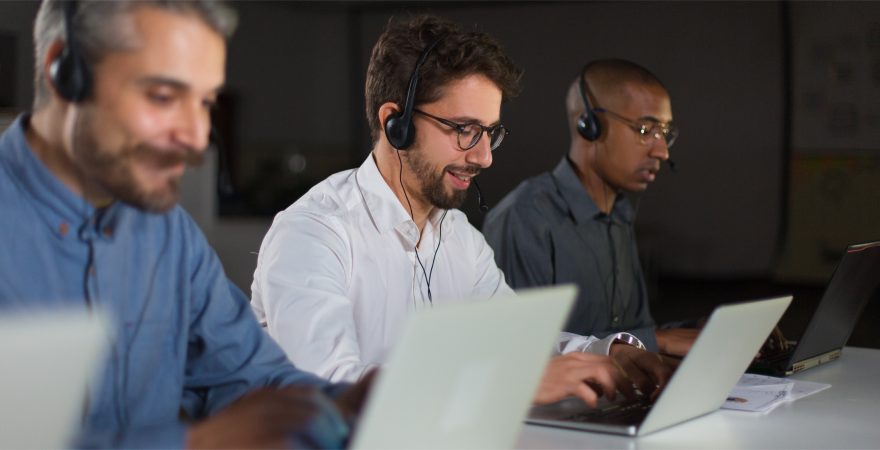 Present-day businesses have evolved in several new ways by adopting techniques that help them to reach their potential customers in no time. Communication with a customer to deliver faster solutions and convert window-shoppers to potential buyers is extremely important.
A variety of ways are adopted by businesses all over the world to connect to customers ranging from emails, accompanied by chat, social media channels and considering the recent time, video calls are also quite a useful tool. The fastest way through in the present times is to communicate through texts.
If we talk about statistics of the present-day tools that customers prefer to use, the present-day smartphone user prefers to send and receive five times more texts than they make and receive calls in a day. Not only customers prefer texting over calls, if we compare texts to e-mails, then the statistics clearly state that 82% of text messages are read within 5 minutes, but buyers only open 1 out of 4 emails they receive in a day.
Now, this is something really important to note while one is finding all the potential ways to reach the target audience. Using a multichannel strategy will always work out best for any business.
Let's talk about the 2 ways of text, businesses generally indulge in to communicate to their customers:
1. Automated Texts: These types of messages are sent to customers who often aren't connected to agents when they call them. When a business uses automated or predictive dialers, automated texts are left to the ones who aren't connected. These texts can be used to share information regarding particular campaigns run by the business.
2. Manual texts: Agents use Manual text to send extra information (either during a call or after a call) or follow-up messages to customers. Designing messages in a way that would attract customers and drive them to convert is a common strategy used by many businesses.
Texts have immense benefits to agents and businesses
Let's take a look at some of the important ones:
1. Share information to non-connected customers
Quite a few times, customers tend not to pick up calls from call center companies but that doesn't mean a business will not be able to communicate to them. With the use of Texts, a business can proactively share insights into how their service can be useful to one and this will drive customers automatically to respond.
2. Sending Reminders
Texts are the best ways to remind customers when they have their payment date coming up or probably if they have booked their appointment. This ensures that a business can save a lot of time by calling each customer and most importantly can be a powerful way of reaching the prospect and retaining them.
3. Capturing Feedbacks
Sending elaborative mail with bigger forms would be the least beneficial way for a business to capture feedback and most importantly catch the customer's eye.
Rather than texting a small message acknowledging the call and attaching a quick link with it to your feedback form or just asking the customer to reply with a particular response/letter if they are satisfied with the service will be the best way to record feedback and work accordingly.
YES, all of this is made easy with just using TEXTS! Research shows that on average 31% of consumers will respond to a survey via texts with the average response time for users being just over 5 minutes.
4. Customer Engagement in less time with lower costs
Texts allow businesses to send out information to a whole lot of customers all at once and simultaneously receive their responses in a jiffy.
Facts say it all that a customer would rather check Text messages and communicate through the same to save time and efforts. Businesses, on the other hand, can assure that their message will be communicated to the customer and their agents don't need to waste their time and efforts by having to call or write e-mails repeatedly to each customer separately.
Customers are exhibiting an increasing inclination towards text rather than call. Using texts for customer service will help a business to assist its customers easily in no time.
June 22, 2020
Categories: