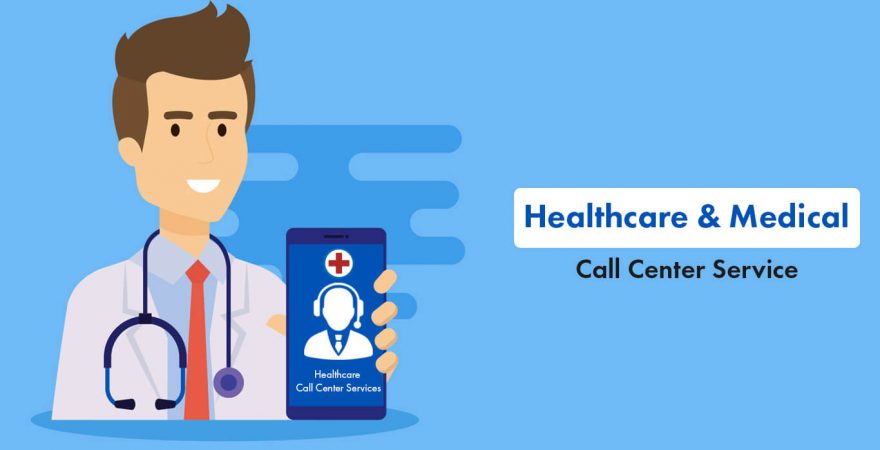 Running a medical health facility is not an easy task. Most of the time, the staff members are busy assisting patients and managing their everyday tasks. As a result, some of the calls arriving at the centre are often missed.
We are stuck in a pandemic where medical emergencies can arrive at any time. In such cases, the worried patients would want to reach their healthcare providers more quickly than before and not getting any response will leave the patients in a state of panic and uncertainty.
Just like any other sector, the main goal of the healthcare sector is to improve their services so that they can help the patients during their time of need. Outsourcing call centers to make sure that not a single call is missed is the first step. This will only take some load off the staff member's shoulders but will also allow them to manage patients effortlessly without worrying about the number of calls they are missing.
Let's dig deeper into this and know about the ways in which call centers can be beneficial for Healthcare and Medical services.
1. Helps in improving patient satisfaction
Since the world is facing the deadliest outbreak of COVID-19 since the year 2020, there can be any time when an emergency can strike. In such situations, the first instinct of the patients would be to contact the healthcare centers.
By outsourcing a call center to handle your inbound calls, you can make sure that every call gets answered and every individual reaching out gets immediate assistance.
The reliable agents of the outsourced call centre will provide a personalised experience to the patients which will ultimately make them feel valued and happy with your services.
2. Reducing the gap between front and back office
Medical centers have to maintain the records of every patient which visits them and keep their list of prescriptions up-to-date. There are hundreds of patients who take assistance on a daily basis and keeping a record of each of them can be a daunting task.
But, with the help of outsourced professionals, you can easily distribute the work among staff members and manage the core tasks as well. This improves the efficiency of your staff and reduces the gap between the front and back-office functions.
3. Makes collecting payments an easy task 
The department responsible for collecting payments falls under one of the most important departments of the hospital as they have to look after collecting fees from the patients.
If we think about it, it doesn't seem like a tough task but it can get really hectic sometimes. A good healthcare call center will make the process of collecting fees easier by using automated payment reminders.
You can utilize this feature as an application for fee bills and payments. This way gathering payments will become an easy task.
4. Lets you make follow up calls 
Follow up calls improves patient engagement and makes them feel important. Also, they are an excellent way to know how satisfied your patients are with your services and what else can be done to provide them with a better experience.
Medical call centers that offer outbound calling are perfectly fit for this purpose. The team of skilled customer service representatives can schedule follow up calls to patients once they get discharged from the hospital. Not only this but you can also make a call to remind the patients about their appointments.
Also Read:- Pros and Cons of Telemarketing for Business
Conclusion 

The current circumstances caused due to COVID-19 have made the healthcare department services more necessary than ever.
Patients need healthcare providers whom they rely on during an emergency and medical call centers are the need of the hour.