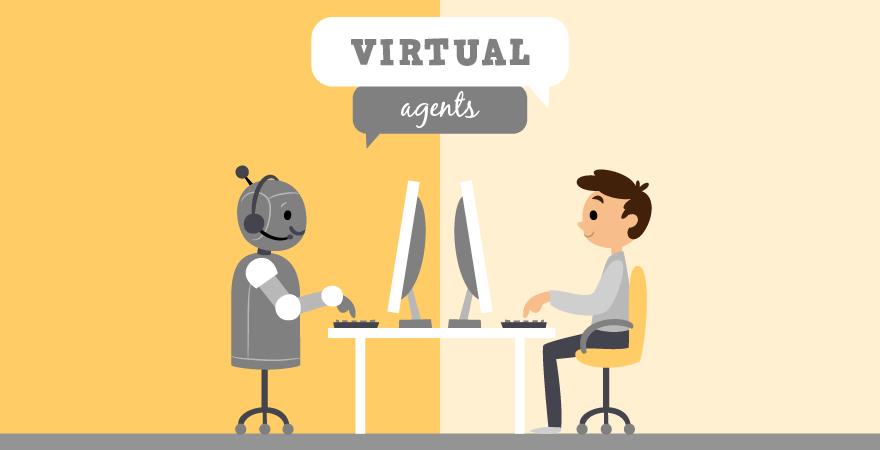 The Digital era has seen amazing technologies and with the use of which we are able to simplify lives. Not just lives, but we have also transformed how we communicate and solve our daily problems. Transitioning in the digital era, making smart choices, using social media is what every consumer is actively adopting. The contemporary customer wants faster services without leaving their comfort zone. Leading them to move from the old school traditional channels to the modern digital ones. Businesses, on the other hand, are trying to leverage every possible modern technique to please their set of customers. For businesses, communication and interaction with their customers need to be on the point. For more comprehensive customer satisfaction ratio, timely communication is the key. Virtual agents, on the other hand, have proved themselves to be the door opener for providing a seamless experience much appreciated by the customers.
From the traditional way of making them wait and then leading the way, why not engage and relish them with immediate solutions.
What do Virtual agents do?
These smart agents use the potential restored in artificial intelligence along with machine speech learning commence conversations with humans. These conversations happen without any human interference. Also known as AI-powered chatbots, these virtual agents have innumerable advantages which businesses can leverage. They make customers happy, offer great and timely solutions and are present 24*7.
Here is a quick statistical chart which shows how virtual AI agents help ease out customer interactions:
Below we have jotted some more amazing benefits of these virtual agents. So keep on reading:
Start conversations without waiting
With Girnar Care's smart virtual agents, your customers will experience absolutely no waiting time while finding solutions. Customers need not go through the long IVR menu's rather they can immediately start their conversations. Our smart chatbots will always commence conversations with "How can I help you". This statement itself pleases the customer in the first go and prevents him from the complexities to reach to the desired department through IVR phone calls. These conversational AI-powered assistants offer the customer to communicate freely. Interaction without the restriction of speaking in a particular language, style of speaking or the query complexity.
Virtual agents can be your best agents
Similar to a human agent, Girnar Care's Virtual agents convert every interaction into a conversation filled with delight and satisfaction. They engage your customers and lead to healthier interactions. Similar to how human agents perform, these smart chatbots also work to understand the customer demands, solve their problems and reflect your brand values.
Freeing up your human agents
Virtual agents smartly use their AI intelligence to answer customer queries and solving them on their own. This frees up your human agents time and efforts to a great extent. They can now concentrate on what tasks are more important and boost their productivity on the other hand. They can solve more complex customer queries and leave the monotonous ones to chatbots. Thus a win-win for the customer in either situation.
Conclusion
Virtual assistance act as a front door to various customer problems and enquiries. They offer smart advice and reduces the human need. In short, the goal stands always to offer great customer satisfaction and experience and virtual assistants do it graciously. Above all, they are available 24*7 and save businesses from spending un-necessary cost on extra resources. Want to know more about how Girnar Care's virtual assistants help you to simplify daily customer interactions, then call us now.

November 7, 2020
Categories: