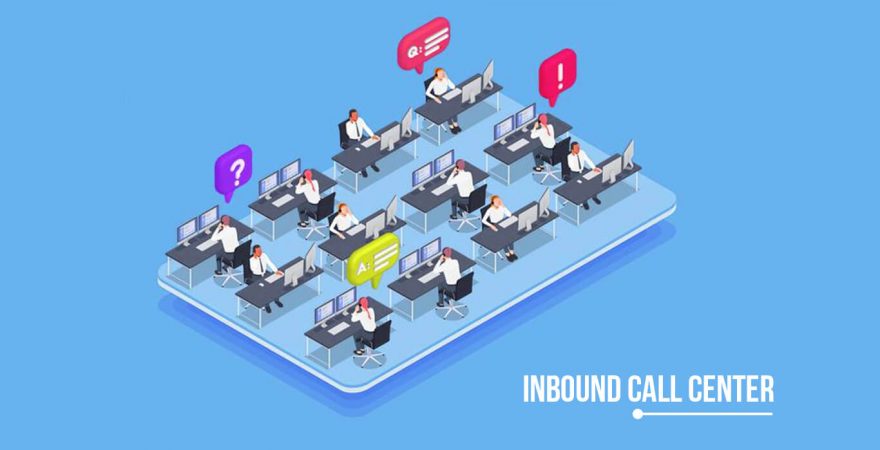 For any organization, providing a seamless customer experience is a way to build the credibility of their brand in the market.
With customer demands rising like petrol prices and increasing competition in the market, focusing on customer retention has become the need of the hour for businesses. 
Outsourcing a business organization goes a long way in building the positive image of your brand and lets you provide quality inbound call center customer services.
Who wouldn't want their customers to be satisfied with their services?
But before making your decision, you should be aware about the ABCs of all the factors that should be kept in mind before outsourcing an inbound call center for your business. In this blog, we'll learn about some pros and cons of outsourcing inbound services.
So, let's get started
Pros of Inbound Call Center

First things first, let's discuss the advantages of inbound call centers to know how they can benefit your business.
1. Reduce costs 
While running a call centre you have to spend on everything starting from infrastructure to software. Outsourcing an inbound call centre means all of these costs are handled by your services provider who can cut some slack on your expenses.
2. 24/7 Customer Services
Customer queries can arise at any point in time and you should make sure that your services are open for the customers beyond any time boundations. With inbound services, you can support your customers round the clock.
3. Eliminates Staffing Issues 
Hiring new staff for your business is a time-consuming process and requires a lot of planning in advance. Expert call centre outsourcing companies have the best people in their team who manage to employ and training the agents.
4. Managing Large Call Volumes 
If your team finds it difficult to handle large call volumes, there's good news for you. Inbound services can be the solution to this problem as increased manpower can easily match the volume of calls your call centre receives.
Cons of Inbound Call Center

1. Dropping Customer Satisfaction
For every responsible and established business, customer satisfaction is the utmost priority. However, choosing the wrong outsourcing call center can result in a major decrease in customer satisfaction due to several reasons listed below.
2. Lack of Control Over Business Functions
As every operation from A to Z is managed by the external service provider, you lose control over business operations as you can't monitor the performance of their team for quality assurance.
3. Language Barriers
Outsourcing an overseas service provider can turn out to be a bit of a bust for your business as the agent's lack of cultural knowledge of your region may act as a hindrance in providing a quality customer experience.
4. Lack of Knowledge About Your Products
Every organization works on the set of ethics, culture and values. The external may not have the knowledge about your products and the ethical standards your business follows.
Due to this unfamiliarity, they might not be able to provide the same kind of experience as your agents will do. That means a drop in your company standards!
Conclusion 

As every coin has two faces, outsourcing an inbound call center for your business may be the smartest idea or may result in more drawbacks than benefits.
The bottom line here is, every organization functions differently and what turns out to be a smart financial investment for one, may not go the same way for another.
Now that you're aware of the pros and cons of inbound services, you can make up your mind and decide whether it will be worth it or not?
June 15, 2021
Categories: