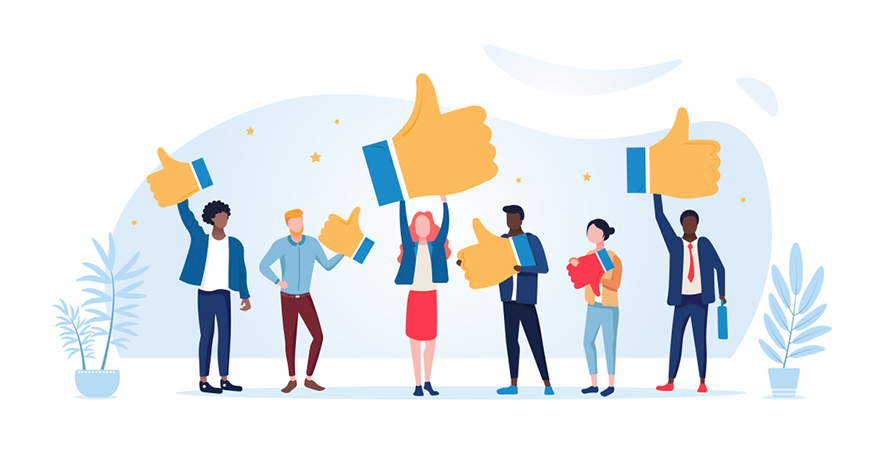 The transition from normal to new normal a.k.a regular workdays to working remotely has been tough for every business. But for Business continuity during the pandemic, it is mandatory to provide employees with a safer work environment.
Smoother operations require every employee to work in collaboration and strive to achieve their goals. But as easy as it sounds, working remotely has its own share of problems. Problems which are tough to take care without the active participation of everyone. Remote working takes a toll on employee's productivity, data security and mostly on customer satisfaction. The consequences of this transition are variably questioned but with these unforeseen situations, one cannot comprise working from a safe location. So how to handle this uncertain time for smoother operations and maximum customer satisfaction?
This blog will equip you with smart solutions and legitimate tips to prioritize customer satisfaction and everything important.
So let's jump right into it.
Working Remotely with smart solutions
Your agents are the foremost and most important brand ambassadors for your brand. Shifting them to a remote location and expecting the same level of productivity can be a daunting thought in itself. But, no matter what, it stands very much important for employers to make sure that every employee gives his 100%.
The question here is how to deal with such a situation? How to keep everyone aligned with their roles and responsibilities?
Do it with Smart Cloud Telephony Solutions
Providing robust technology is a must to work efficiently from home. Equipping your customer relationship agents with these flexible and easy to use cloud solutions will ensure a boost in productivity as well as customer satisfaction ratio. These easily deployable solutions assure that your agents can handle all customer enquiries on time. Not just this, your agents can effectively communicate to customers via any channel in a hassle freeway. From taking phone calls to answering all social media queries, they can do it all without any miss with cloud solutions.
Choose from a variety of easily deployable solutions:
Question: How to make sure that your employees answer each customer call they receive?
Solution: With a Virtual number and an online dashboard powered by Girnar Care, your agents will have the ability to answer every customer call. Your agents can view each call coming in through the online dashboard and answer them accordingly. The dashboard also shows the past history of the caller thus equipping them with all the necessary information to carry forward the conversation. They can transfer calls when they are busy and according to customer's demand. They can also see if there are any missed customer calls and coordinate with the same. These smart solutions ensure that no calls are missed and customer satisfaction remains on point.
Question: How to track employee's performance and trace where is he going wrong?
Solution: The online dashboard that we spoke before equips you, employers, as well. It equips you with your employee's performance reports. Daily, Weekly, Monthly reports help you to ascertain his productivity. Track his calls, customer feedbacks missed calls, and many more factors to understand his performance. These reports help you to analyse his performance and plan training schedules accordingly.
More insightful tips to use while Working remotely
There are 100 distractions for agents who are working remotely. Examples of which are taking care of the kids, doing laundry, cooking meals and many more. Along with these comes a sense of new freedom. Freedom to work without any supervision. The freedom to work without anyone who is watching you continuously. No matter if you as an employer deploy the best resources and equip them with the right tools, there will be distractions while working remotely. To stay away from these distractions and work smoothly, as an employer you need to make sure that all your employees follow a certain pattern. A pattern of seamless work and achieving goals.
Useful Tips and Tricks
Interruption free work environment: Guide your employees to select a virtual workspace for themselves which is free from distractions. Make them understand its importance and ask them to stick to it to avoid any hassle.
Following the right schedule: Unlike normal working days, working remotely is different and we surely understand it. But what your agents need to understand is that taking undue advantage of it and not working normally is not acceptable. They need to design a working schedule which best suits them. Not only this, the work schedule allows them to work efficiently, achieve their goals and balance their personal lives too.
Communicate and collaborate: Working remotely can lead to isolation and lack of a personal touch. Communication is necessary and so is sharing their problems. problems which are coming in their way need to be sorted and removed. Communicating with the team or to the upper management in necessary and all employees should collaborate to achieve goals.
Self Monitoring: It stands necessary for each employee to develop a self-monitoring ability. Remind your agents that the goals remain unchanged and they have to look after their work goals efficiently.
This transition of working remotely can be easy with the right tools and techniques. Want to know more, then call us now.
November 13, 2020
Categories: